It's the tail-end of 2020. Just about every workplace around the globe has had to deal with adapting to COVID-19. Offices going remote, meetings now virtual, and a bunch of adapting to new circumstances.
One such "new circumstance" is that this year's university career fairs are all virtual. How do you even prepare for a virtual career fair? We've got you covered with the following 7 tips.
Tip: If you have NO IDEA what a Virtual Career Fair is, you might want to check out this article first: What is a Virtual Career Fair?
1. Understand the platform you're working with
Most universities will be hosting their virtual career fair through some type of vendor platform. While the platforms out there are all somewhat similar, they all have their own differences too.
What you can probably expect
Some type of "digital booth" set up
The event to be heavily powered by video calls
What depends on the platform
Do students pre-schedule with your booth? Or is it on a "walk-in" basis
Are sessions with students 1-on-1 or group based?
Are there any pre-event forms that you need to fill out?
2. Make your booth enticing for browsing students
Most Virtual Career Fairs will have students browsing a "Digital Venue Hall" of employer booths. Kind of like a physical event, just virtually.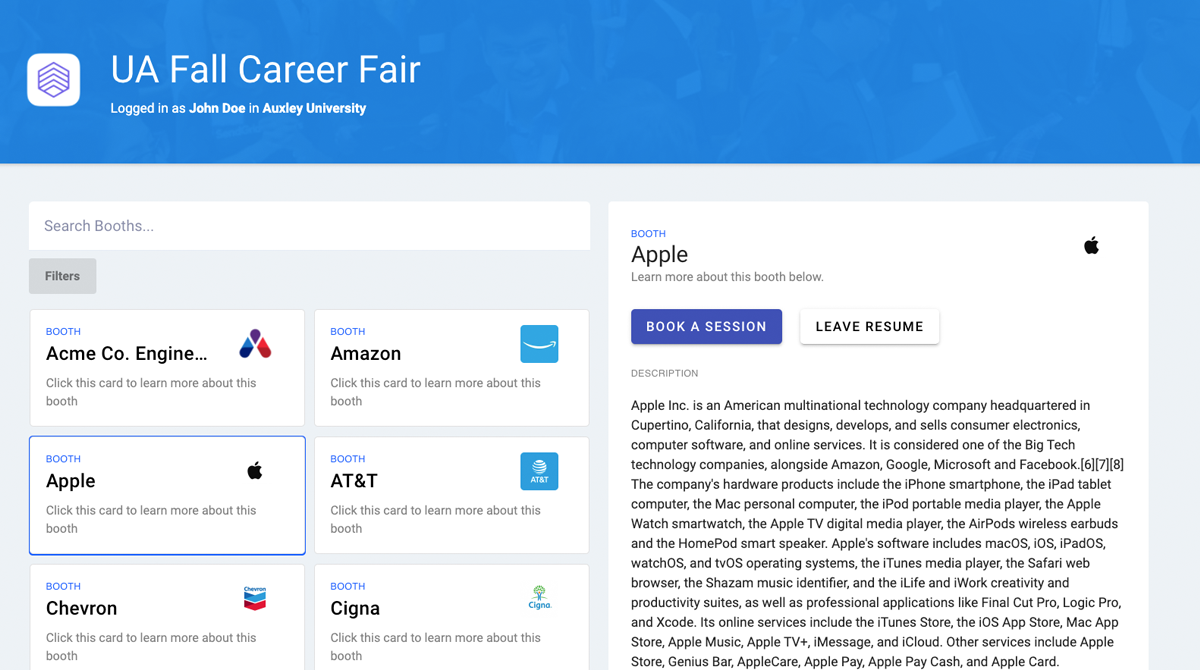 This means that you're competing with other employers for students to click into YOUR booth and book sessions with your team. Make sure you do things like:
Upload Images that are properly sized and reflect your company well. Images are really important to catch students' attention as they'll be browsing through hundreds of booths.
Have a description that properly highlights what you're looking for. Not only will this attract prospective students, but it can also save time for students unqualified/unsuited for your goals.
3. Add links to your action goals
It sounds obvious, but if you want students to submit their resume to your company website, add a link!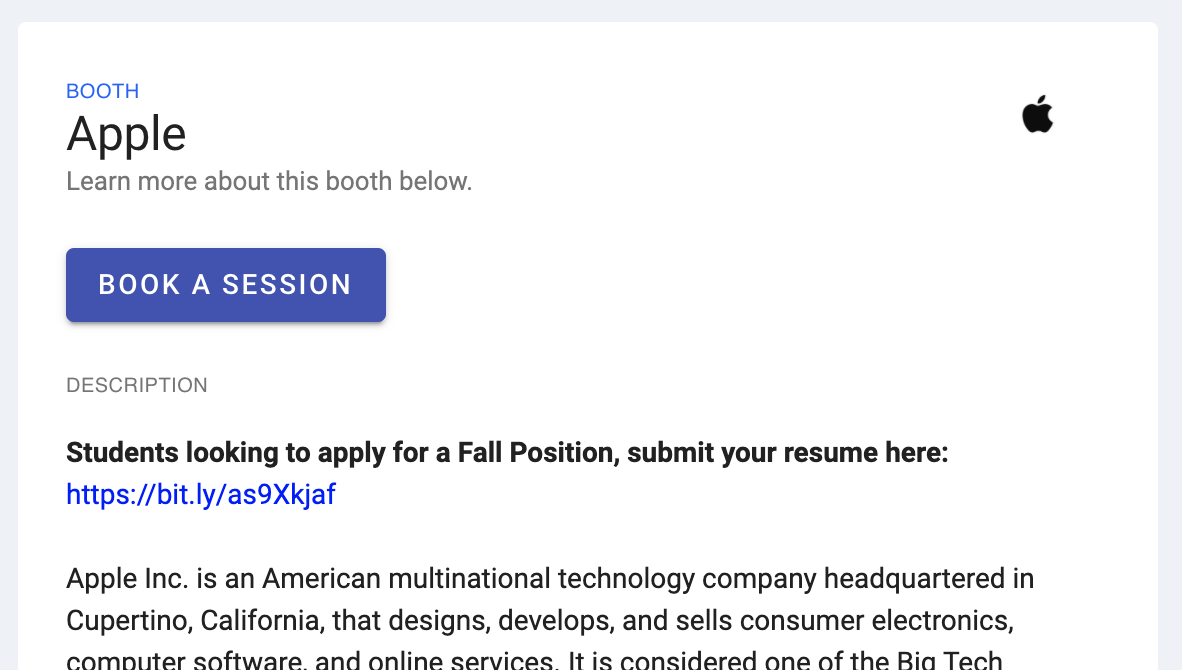 4. Consider attending more career fairs than usual
It depends on your company's hiring strategy, but if you're highly selective and want to interact with as many students as you can, virtual career fairs come with the strange perk of being much cheaper because you avoid travel/lodging fees.
They also take less time, as manning a virtual booth for 8 hours is much shorter than flying out, exhibiting, networking afterwards, etc. You can easily fit two virtual career fair showings into the same cost/time budget as a physical fair showing.
5. Consider taking calls as pairs
While video calls are great for the pandemic, they still fall short of real-life interactions where there's more communication via gesticulating and body language. One thing that doesn't get brought up often enough: 1-on-1 video calls with strangers can be awkward.
Taking calls with prospective students in pairs can make networking sessions more comfortable for everyone. There's a whole extra person to fill the silence and something about group calls makes them a lot less potentially awkward than 1-on-1 calls.
6. Prepare questions beforehand, like an interview
Continuing on the above point, having a prepared set of questions can make your networking sessions go much more smoothly.
You might not need to for physical fairs where conversations are more done on a "drop by" basis, but virtual fairs are generally more structured and it just feels more appropriate to have some talking points prepared.
7. Test your Video!
Yes, it's obvious. Yes, it will probably be fine. But it takes two seconds and it completely prevents the one scenario where your virtual fair could be a disaster!
Make sure to test your video and troubleshoot with organizers BEFORE the day of the event. The worst outcomes for your organization would be to leave a bad impression for students by no-showing to your pre-scheduled sessions!