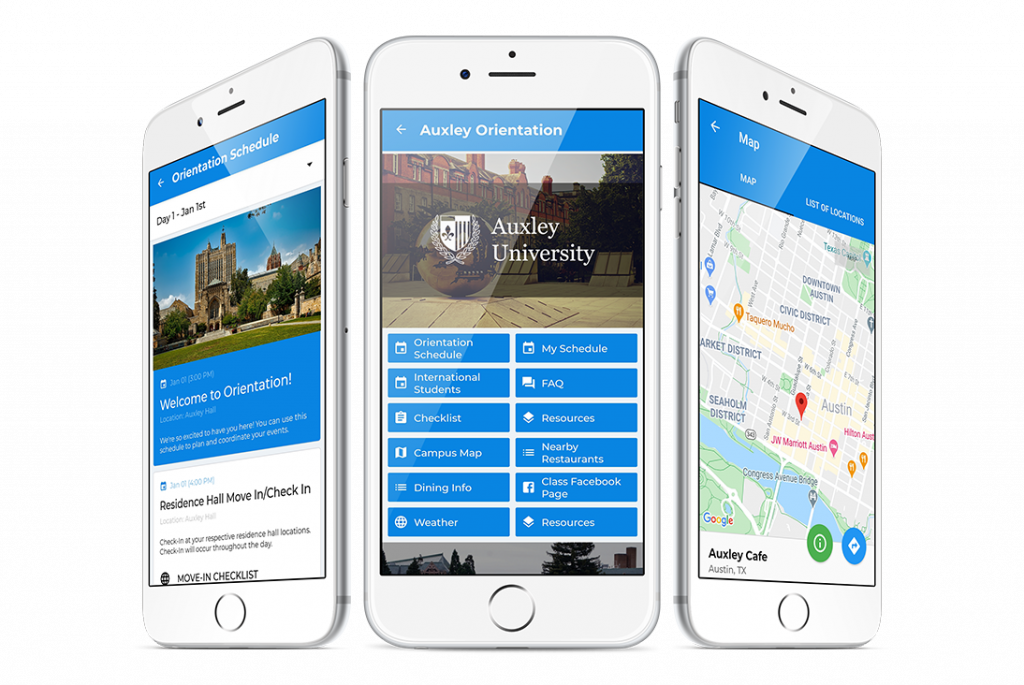 Nowadays mobile phones and mobile content have become ubiquitous in our lives. Moreso in the lives of young students, mobile is the defacto way they consume content.
An orientation app that houses all your orientation programming is a great way to better meet students where they are.
Below, we look at the various benefits an orientation app for your incoming students.
---
Interactive Content
The most obvious benefit to an orientation app is the interactive content that you can offer through a mobile app. For instance, orientation apps often come equipped with modules such as:
Customizable Schedules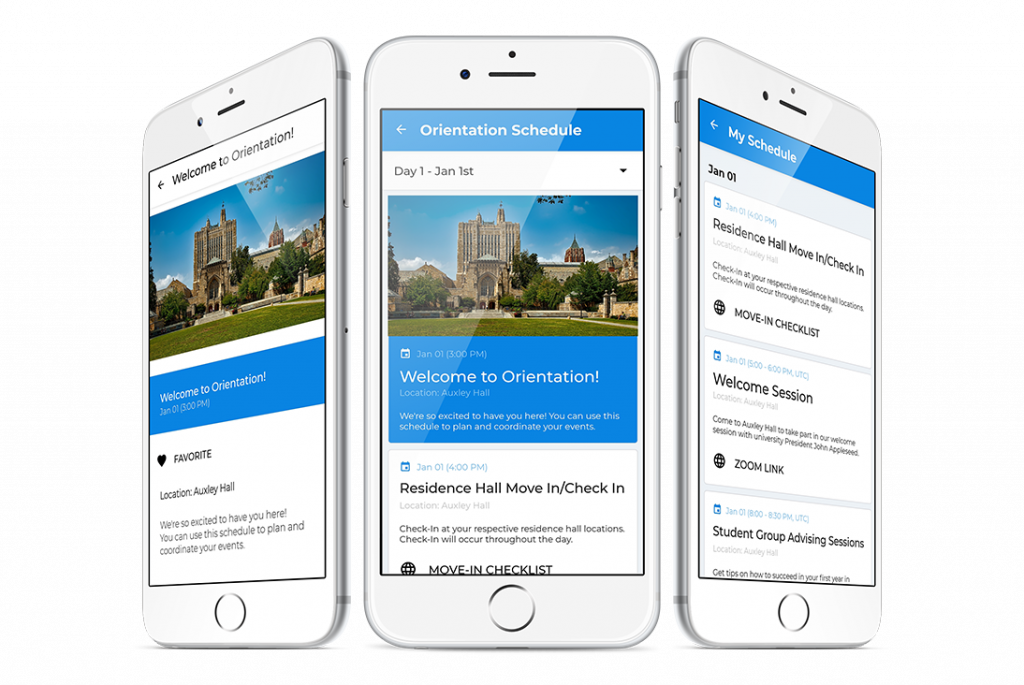 Interactive Maps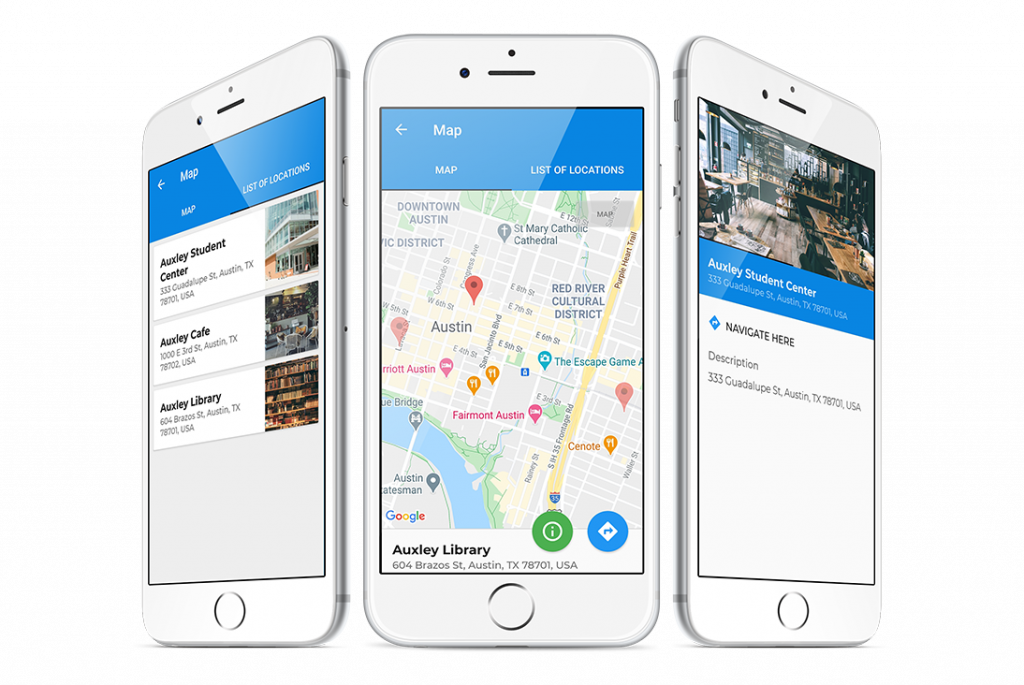 Digitized Resources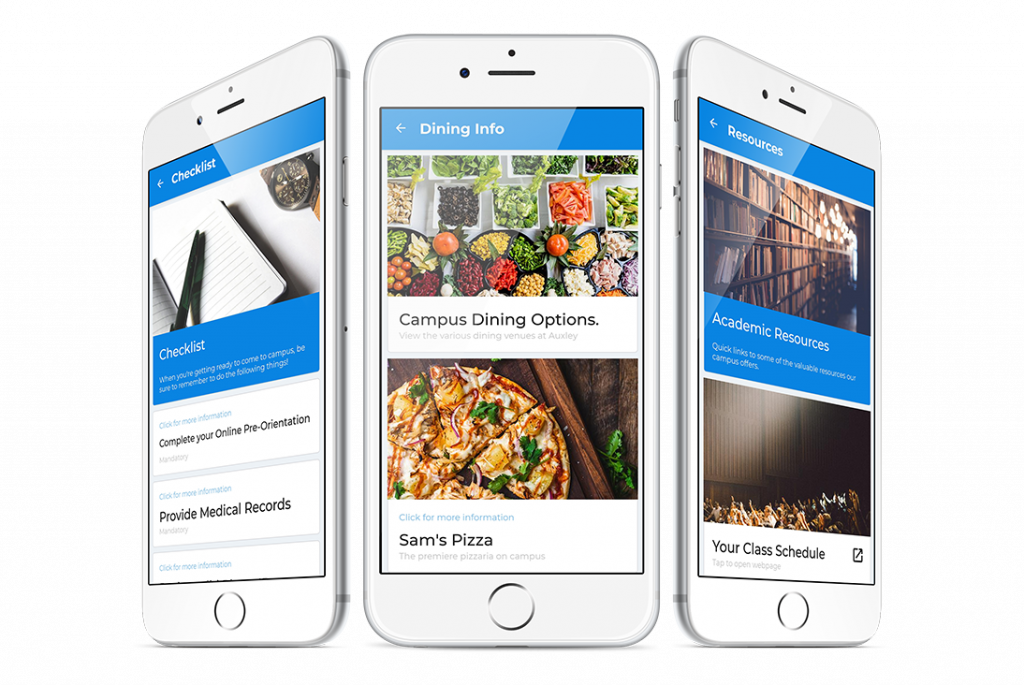 These forms of content offer more engagement and can convey information more clearly to students who are more comfortable with mobile content.
Real Time Content Updates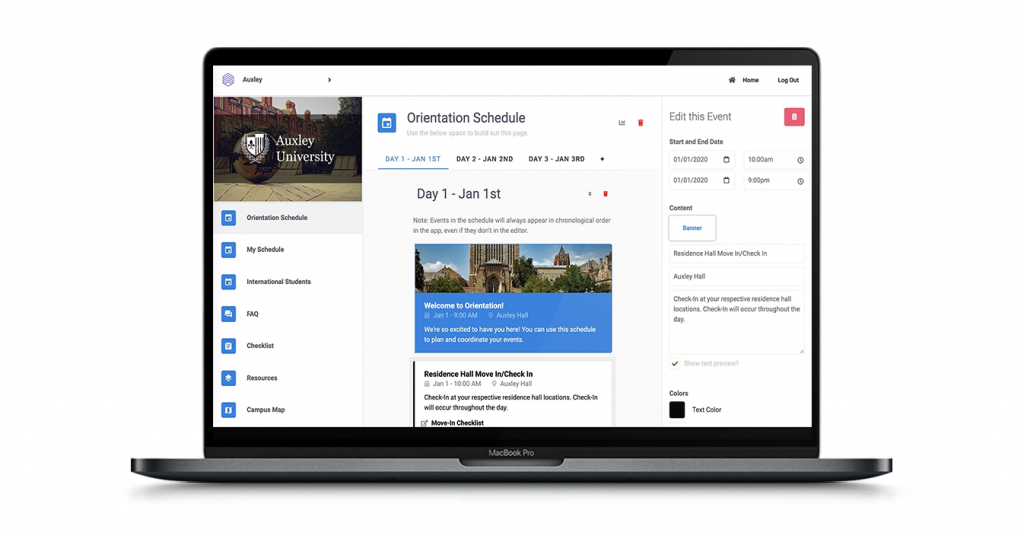 With an orientation app, content can be updated in real time. This allows you to update your orientation programming in the app immediately when last minute changes arise.
Instead of re-printing programs for your students, you can simply update your orientation app immediately with a few clicks.
Push Notification Updates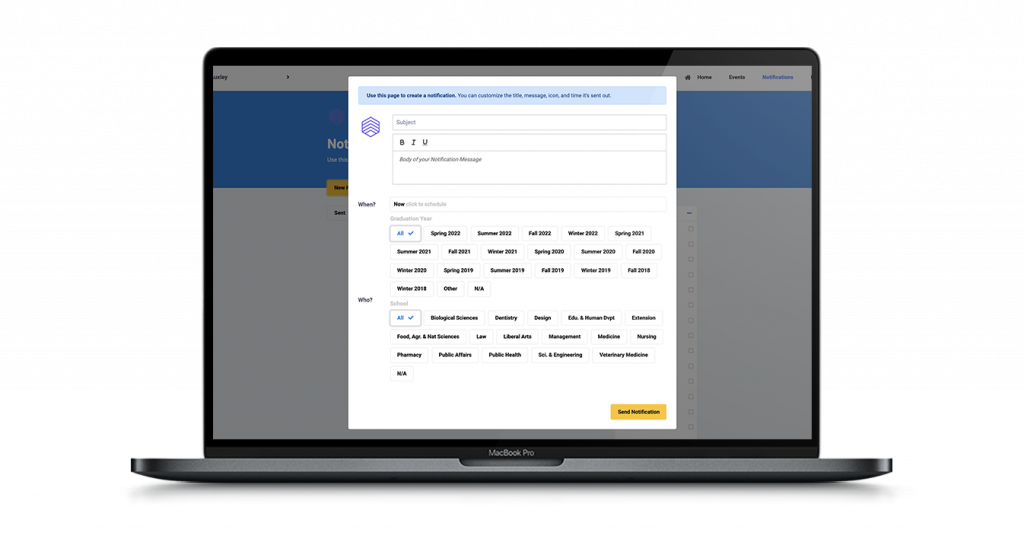 In addition to distributing content, orientation apps serve as a direct channel of communication between your orientation team and the students.
Apps typically come equipped with push notification features that allow users to receive direct notifications. If you need to inform students of new updates, you can send a push notification directly on their phones through the orientation app.
Analytics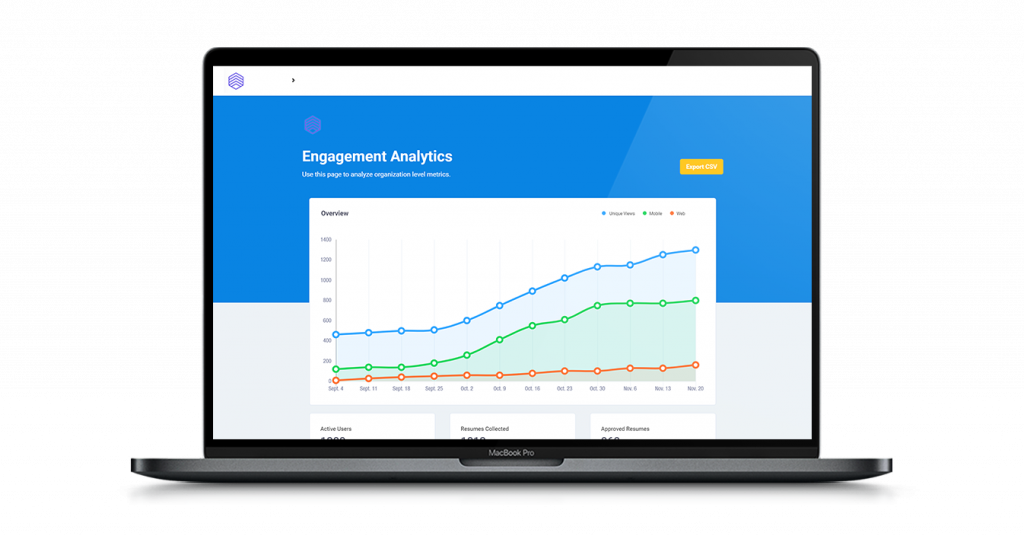 Orientation apps allow you to capture usage data so that you can better gauge the engagement that you're getting with your orientation app content.
Metrics such as user downloads, impressions, clicks, etc. can all be tracked to give you more insight into how well your programming is received. Paper programming on the other hand doesn't offer such insights since you can't track viewership through paper copy.
Cost Savings
Last but not least, orientation apps offer cost savings for large events that may typically rely on large amounts of print programming.
Your spending will increase directly with the size of your audience with paper copy. On the other hand, you only need to purchase a mobile app once for your entire audience to download.
Even an orientation of a hundred people can find cost savings.
Conclusion
Orientation apps serve as an intuitive way to provide event programming for students. Since students are digital natives, a mobile app provides information in a familiar format and also affords your team several logistical benefits in communication and content management.