While not the most recent trend, for many university coordinators, hosting event programming in a mobile app still isn't the most familiar idea in the world.
In this simple step-by-step guide, we lay out how you can easily create an orientation app for your university's welcome program.
Understand What an Orientation App is
An Orientation app is quite simply, a way to put your event's programming into a mobile app, as opposed to other methods, like a brochure.
Hosting your content digitally in an app has several benefits.
Students generally prefer their phone as a medium rather than a pamphlet. It's always with them and a properly designed UI means it could be easier to browse.
Digitally hosted content can be updated whenever you like. If there's an upset in the schedule, you can quickly reflect that with a live update.
Apps can support all sorts of additional features, like surveys, push notifications, social feeds, and more.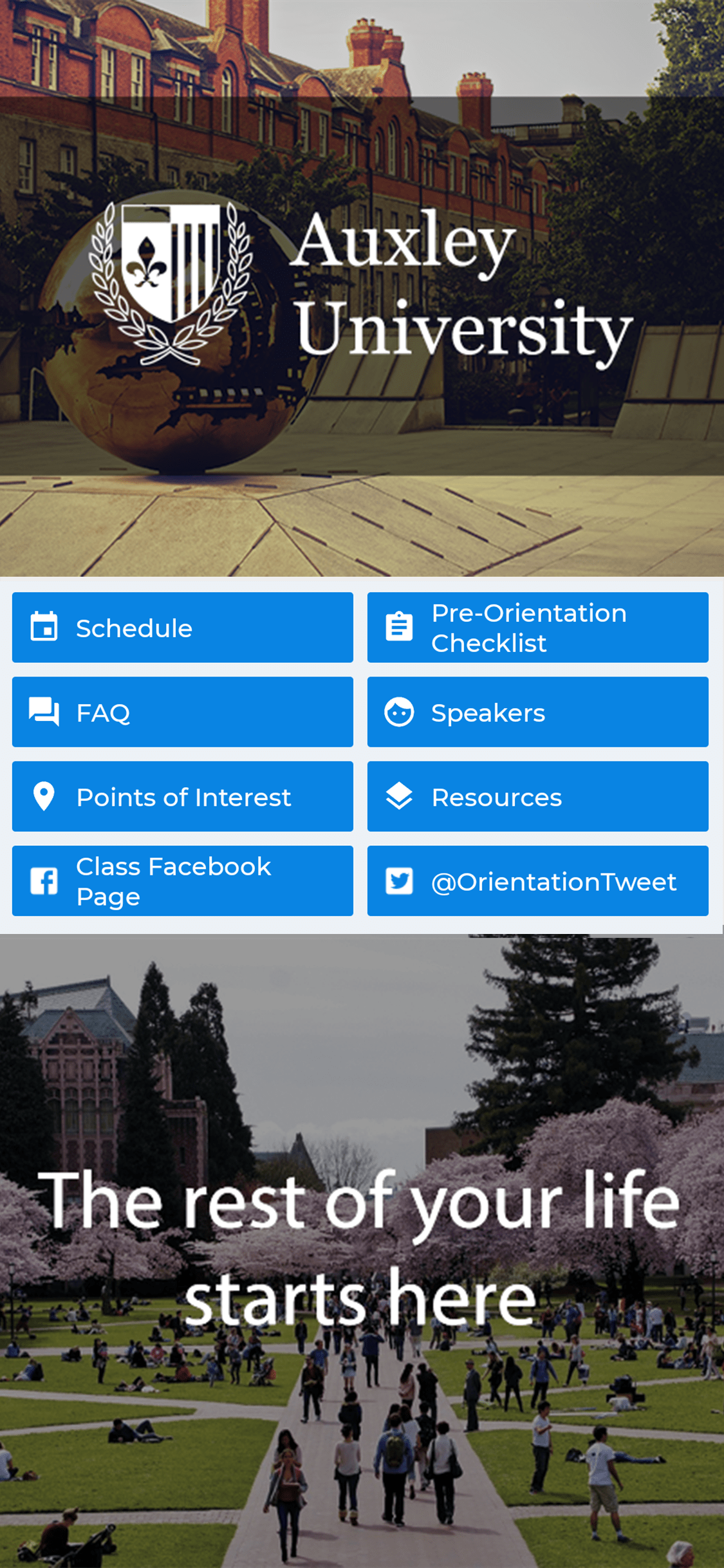 Pick an Orientation App Provider
You have several options when it comes to how you want to go about building your orientation app.
There are too many platforms to list, but they all generally share similar functionalities. Typically once you create an account, you'll be able to use an app builder to build out your orientation app.
Fill out your Orientation Schedule
Whichever platform you go with, your first order of business should be to set up your Orientation schedule. The schedule should be the core of your app, as it's the feature that will be most used by all your users.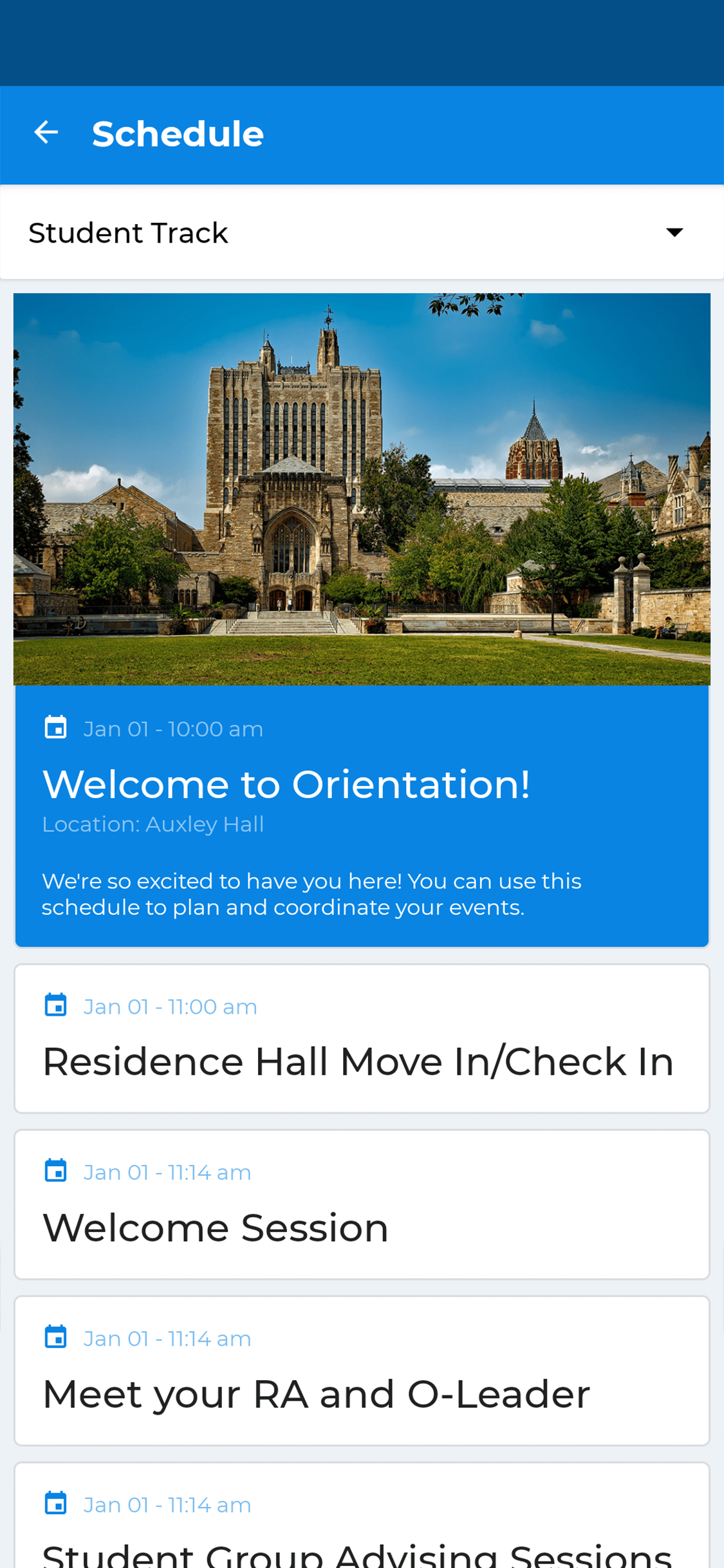 Fill out your Other Orientation Modules
Once you have your schedule though, you have a bit more creative freedom to determine what features you want in your app. Whichever app builder you've opted for should have a variety of modules for you to choose from. Just to give you a starting point, a typical orientation app might include:
Schedule
Campus Resources
Dining Locations
Local Attractions
Social Media
Orientation Checklist
Go through your Platform's Publishing Process
Once you're satisfied with how your app looks like in the builder, you're ready to publish your app!
Each platform has a different publishing process, so make sure you read up on that far ahead of when you'll need your app!
That's It!
And that's it! If you're looking for an event app platform that's particularly suited for universities, consider contacting [email protected]!