How to use technology to enable important events in a time of pandemic. This article was written in early 2020, after the initial onset of COVID-19.
---
Setting the Scene
To say that it's a strange time would be an understatement. Businesses, restaurants, even public parks are closed all over the world due to quarantine measures.
It's now been two months since the emergence of COVID-19 and #stayathome.
While some cities are beginning to re-open at partial capacity, many acknowledge that there will be a "new normal", where some things are different than the way things used to be.
"Virtual" Events
One change that is very likely to stay is the rise of "virtual" events.
Large gatherings of people have been deemed unsafe, and many events like music festivals, concerts, and sporting games have been cancelled.
That said, some events are important to not cancel. For example, career fairs are critical events that help students connect with potential employers to find jobs. In a damaged economic climate, career fairs are arguably more important than ever.
Instead of cancelling career fairs outright, some universities have opted to running a "virtual" event instead. At the heart of it, a virtual career fair is simply running the same event with technology, without requiring attendees to actually congregate.
Virtual Career Fairs
So what exactly is a virtual career fair? It's pretty simple if you think about it. What's the purpose of a regular career fair, and how can we make the same things happen with technology?
With that in mind, we lay out some basic ideas for a virtual career fair below.
Virtual Event Hall(s)
Virtual Career Fairs typically feature a virtual event hall. Just like a physical event hall, employers are featured in easily-browseable booths.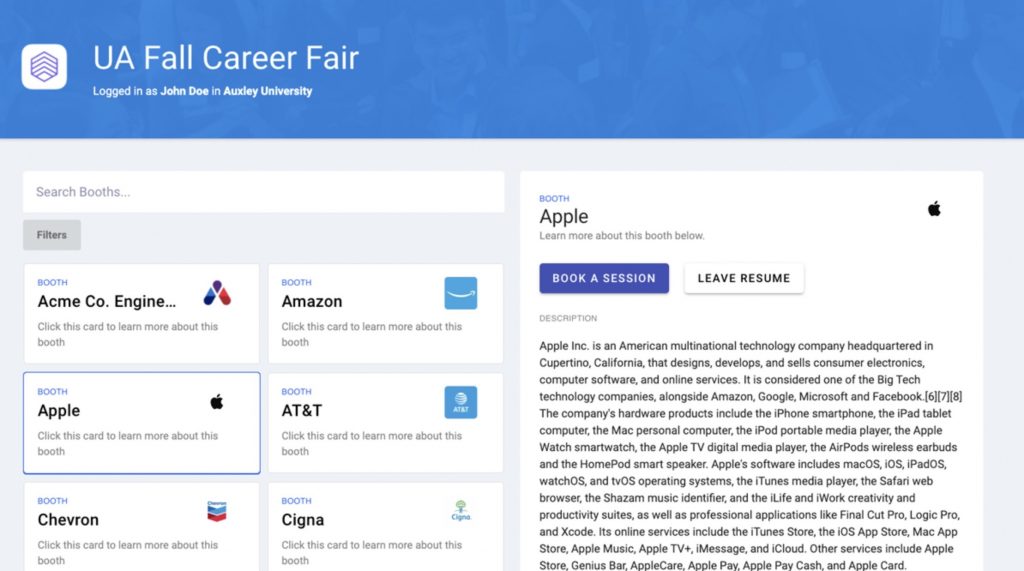 A Thought-Out Process
Just like Career Fairs, Virtual Career Fairs are sophisticated events that can go flawlessly with good planning, or be a disaster with poor planning.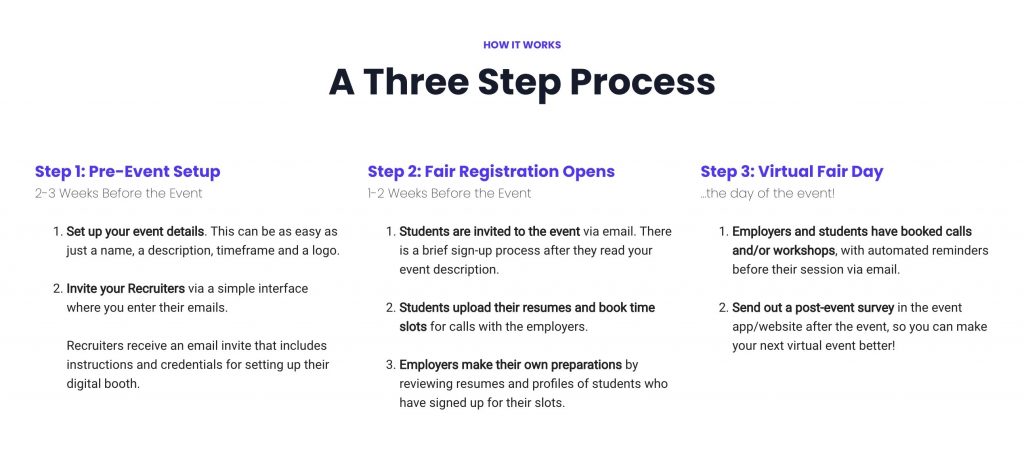 Resume Uploading
A proper virtual career fair platform should make things as easy as possible for employers as well. In a regular career fair, students hand their resume to employers they meet. In a virtual career fair:
Students should be able to upload their resume when booking interview slots with employers
Employers should be able to easily browse resumes of any students that book a slot with them in an easy to use screen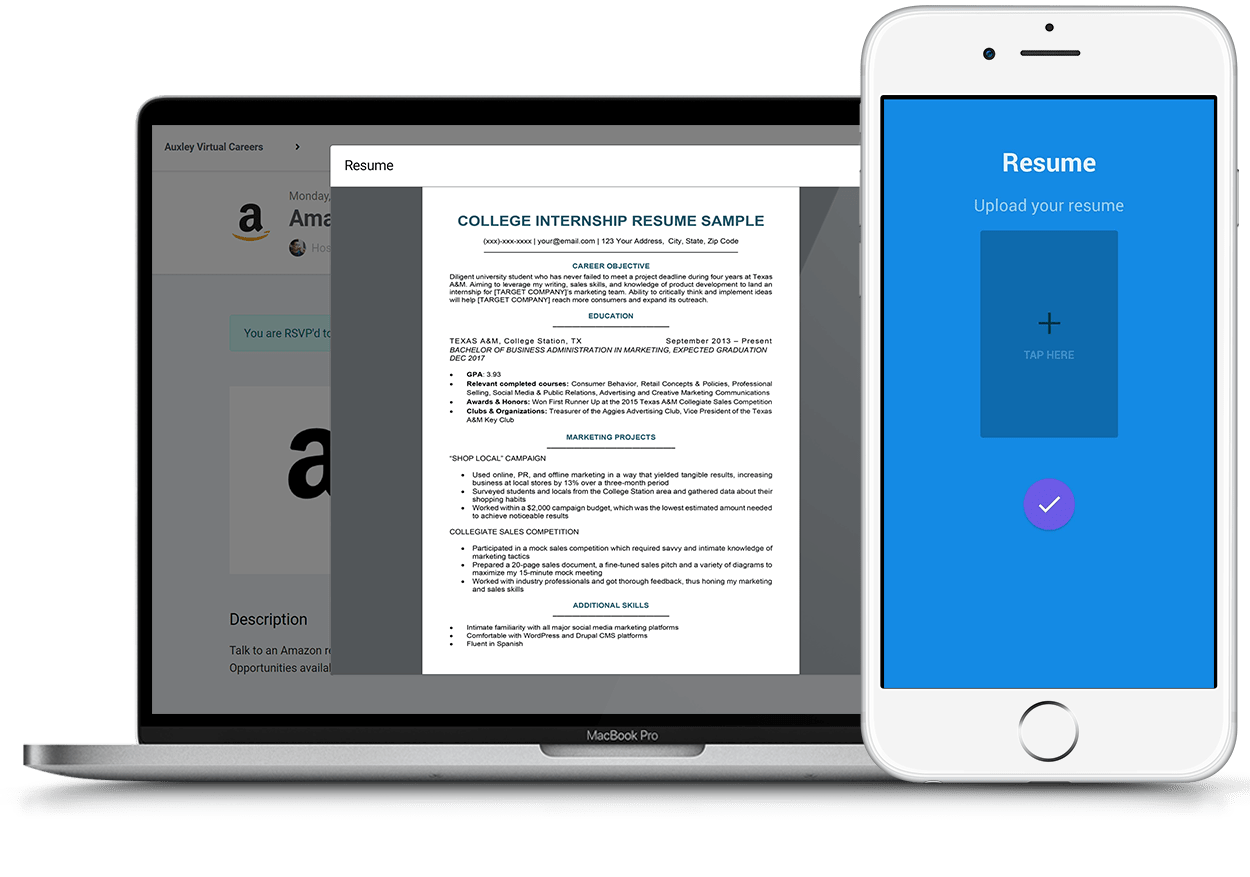 Other Things
There are several other things that make a virtual career fair platform useful:
A Post Event Survey: That you can send to both students and employers, to gauge how useful the event was and get concrete ideas on how to iterate your next event.
Automatic Interview Reminders: Automatic interview reminders for students and employers, much like Outlook to ensure neither party misses their call and has a bad experience.
Analytics: Some example statistics you might be interested in:

Which employers were viewed the most
Which pages in your programming were the most useful
Which students have gone through the programming
Summary
In summary, your virtual career fair should resemble a real career fair as much as possible, without requiring students to congregate. Students need to be able to connect with their desired employers, and employers should build up a list of fitting candidates.
Obviously, part of our reason for writing this blog post is because we provide a virtual career fair solution ourselves. At Eventus, our solution does all of the above and much more. If you're interested, you might want to Request a Demo at this link right here.
Follow Up Reading
Another author at Eventus.io wrote a related article more focused on the process of Virtual Career Fairs. If you're interested in further reading, consider taking a look: