COVID-19 has forced most companies to create an end-to-end virtual recruiting process. With this change, most organizations have experienced and embraced the efficiency gains that come with the transition.
After hearing and listening to stories of recruiters transition to a virtual recruiting process, we've compiled some tips to help your transition or optimize an existing virtual process. These tips are categorized by the different stages of the recruiting process:
Attracting Potential Candidates
Screening Applicants
Onboarding New Hires
Attracting Potential Candidates
Host Virtual Events
If you're looking to attract candidates online, you should host virtual events that are relevant to your candidates' interests.
You can catch a lot of candidates that are at the beginning of their job search by hosting events for topics related to the job search itself, such as:
How to improve your resume
How to practice for interviews
What companies look for in candidates
Don't Neglect Your Applicant Tracking System (ATS)
Whether you're looking for attendees for your virtual events, or candidates for a new role, don't forget about notifying existing candidates within your ATS. These candidates have already indicated that they're interested in your organization and are much more likely to apply or attend anything that you send their way.
Implement Referral Programs
Another common practice used by internal HR teams to attract additional candidates is to provide financial incentives for current employees to refer qualified candidates for jobs.
Studies show that on average, it costs anywhere between $4,000 and $7,000 to hire a new employee. This means that it's cost-effective to provide a financial incentive up to a few thousand dollars for current employees to refer qualified candidates.
In addition, according to shrm.org, employee referred candidates tend to perform better and stay within the organization longer than non-referred hires.
Screening Applicants
Understand the Differences Between Pre-recorded & Live Video Interviews
Live video interviews are regular interviews conducted over video chat software such as Zoom or Microsoft Teams.
Pre-recorded video interviews are interviews where recruiters will record a set of questions for candidates to answer. The candidate will then record themselves answering the questions and submit their video.
The term "video interviews" is used to refer to both of these interview types, which can be a bit confusing at times.
Pre-recorded video interviews have two advantages over live interviews:
They ensure consistency. Since the same video will be sent to all candidates, pre-recorded interviews will greatly reduce any personal bias that goes on during interviews.
They are less time-consuming. Since you don't need to be present for the interview itself, you can conduct infinitely more pre-recorded interviews in the time-span that it takes to conduct a single live interview.
However, keep in mind that pre-recorded video interviews do not have the personal touch of a live interview. Because of this, they are typically not used to replace live interviews but instead used as a tool for recruiters to filter candidates before allowing them to progress to a live interview.
Prepare Your Candidate For Success
As a candidate, having to go through a new, completely virtual recruiting experience can be confusing.
Not only does this mean that you should provide extremely clear instructions for your candidates, but you also prepare your candidate for each step of the process by providing information such as:
The type of questions to expect at the next interview
The length of the interview
The number of interviewers that will be present
A

checklist of items to prepare before the next interview begins
Onboarding New Hires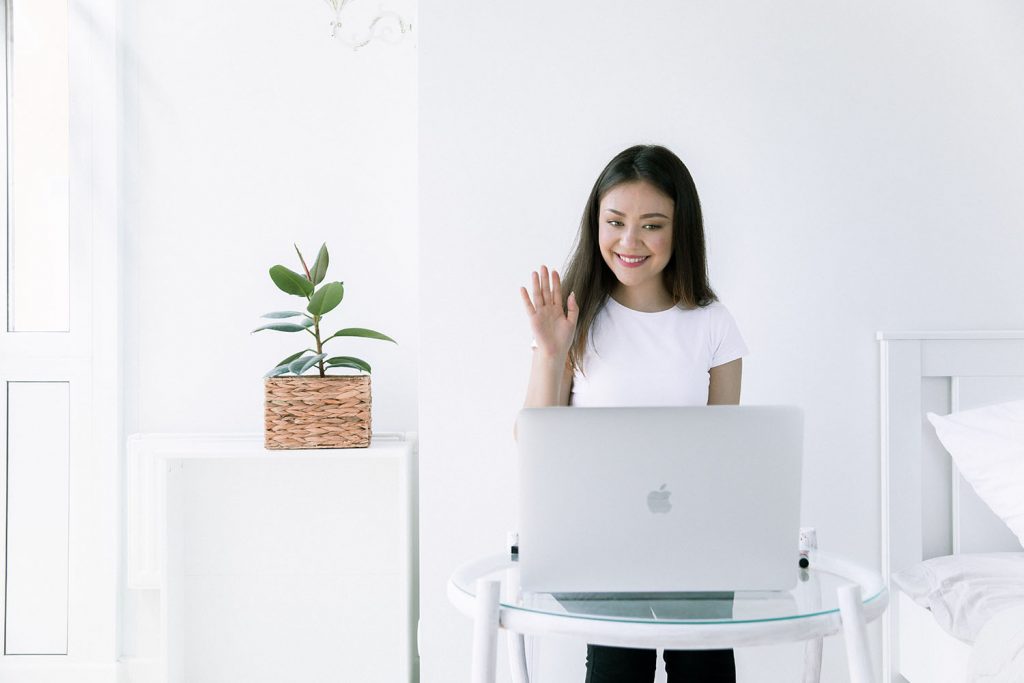 Over-communicate
Pre-COVID, hiring managers and team members could have spontaneous water cooler chat with new hires, but switching to a remote environment makes spontaneous communication much more sparse.
Without these kinds of interactions, it's easy for new hires to become socially isolated from other team members unless there's a deliberate effort to counter-act this.
Make sure that managers check in with new hires every day, ideally through a quick chat or video call.
Assign a Mentor
Giving new hires a mentor is a great way for them to become oriented in their new role. Having a good mentor allows new hires to feel more comfortable asking questions and provides guidance for them on topics related to not only the work itself but also how the work should be communicated.
Create a Weekly Social Event
As mentioned above, a downside of remote work is the decreased frequency of spontaneous conversations keeping employees connected.
To help promote this, consider creating a weekly social event to help keep employees connected. Your event can be focused on learning & professional development, or be purely focused on socializing.
Ask For Feedback
There will always be room to improve your employee onboarding process. Once your new hire has been with the company for a week or two, it's a good idea to have them fill out a short survey or conduct a 1-on-1 interview where you ask the new hire for suggestions on how to improve the onboarding process.