Definition
An Online Orientation is a type of virtual orientation where students go through a set of online slides and quizzes to learn more about campus.
These slides/quizzes are often called modules. Online orientations can be used to cover a variety of topics from intro to campus, alcohol education, racial sensitivity expectations, and more.
Examples
Below are some examples of what an Online Orientation might look like.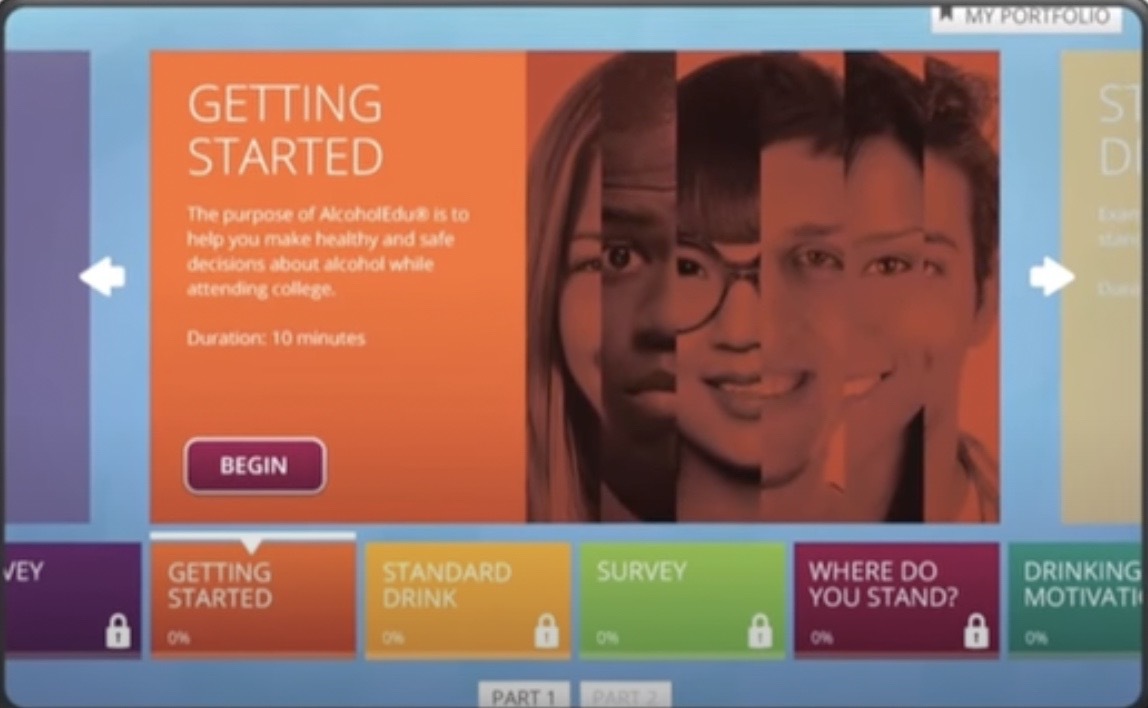 Common Confusion
Of course, you could probably just call any orientation that's primarily online based an "Online Orientation". That makes sense… doesn't it?
Still, Online Orientation has come to refer more specifically to a particular type of orientation that's online.
The term Virtual Orientation would probably be better understood in 2021, to refer generally to orientations that are primarily online.
You might also consider the term Hybrid Orientation for orientations that are both virtual and physical.