Promoting your virtual job fair is critical to the event's success. It goes without saying that if nobody shows up to your fair, your event will be a flop.
In this article, we'll focus on how to promote your event. Specifically, we'll cover a few online event directories where you can submit your virtual fair.
Facebook Groups & Events

Creating an event on Facebook is relatively quick and lists your career fair in Facebook's event feed.

While simply creating an event on Facebook typically does not promote the event by itself, if you manage to get people registering for the event on Facebook, Facebook will begin showing your event to friends of the participants who have registered or shown interest.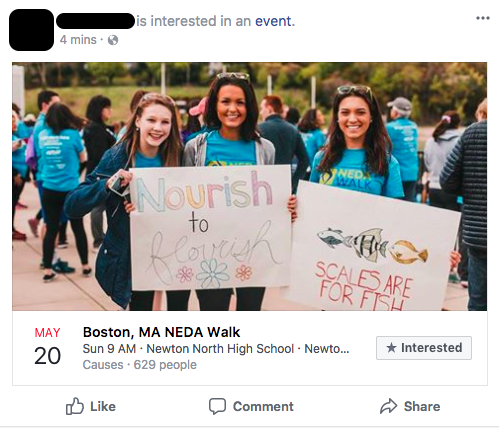 To actually get people interested in your event on Facebook, you can post your career fair in some local Facebook groups. Most larger cities will have Facebook groups dedicated to job fairs or job seekers which will welcome posts that allow seekers to join a job fair.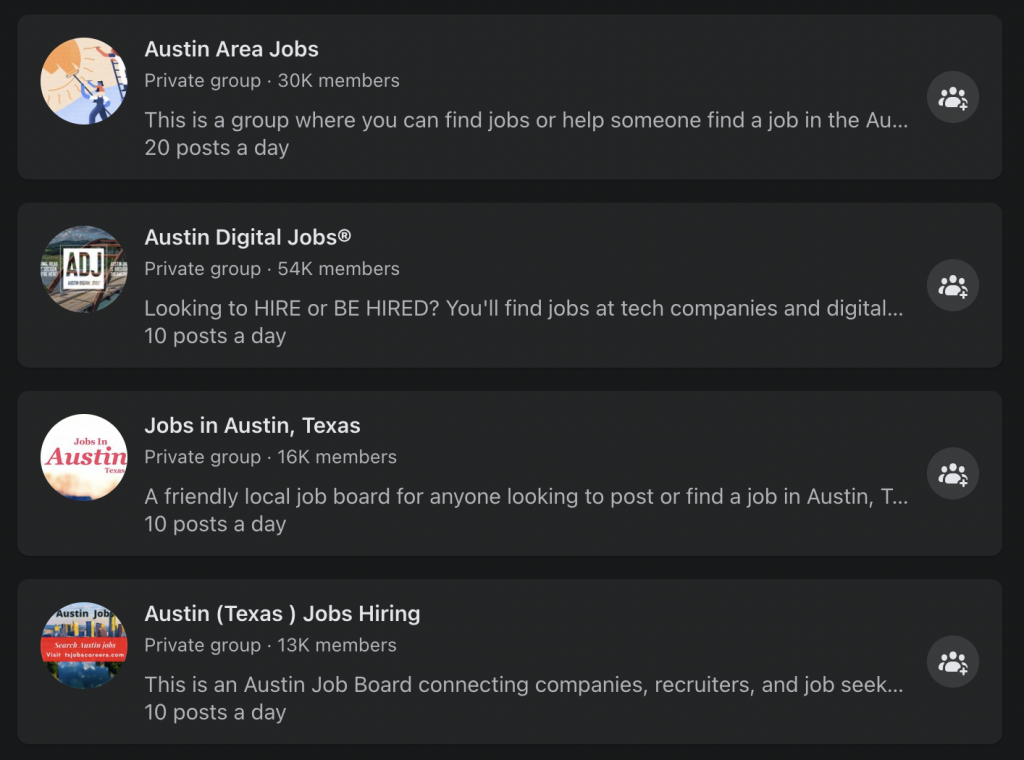 Eventbrite

While Eventbrite isn't the first place you'd think of when looking for places to submit your virtual career fair, it's still a great option to consider.
A quick search for "career fair" on the platform will show you that many event coordinators are posting their fairs on this platform and are also receiving plenty of engagement.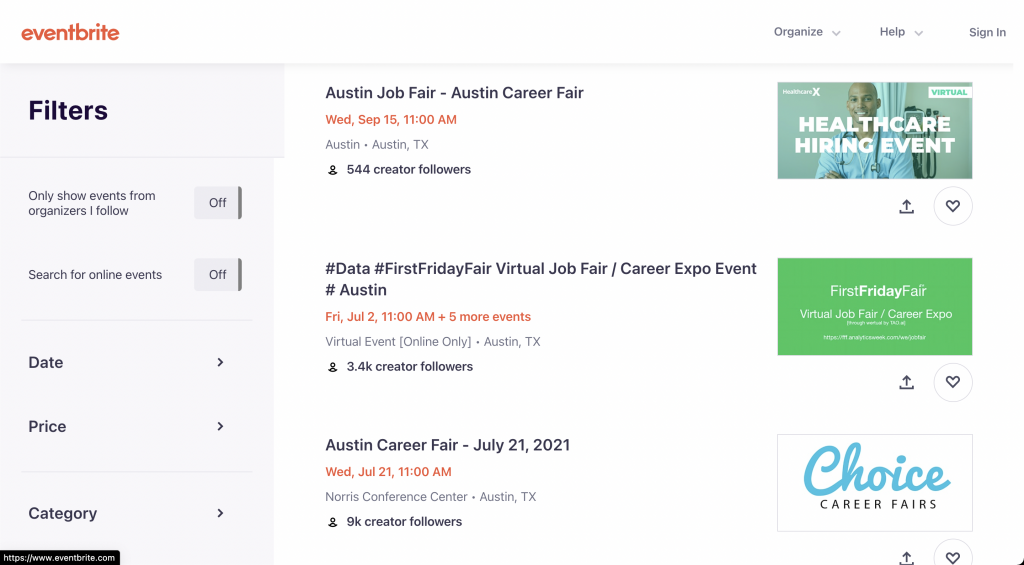 JobFairsIn.com

Created in 1998, JobFairsIn.com is a job fair directory for US-based physical and virtual job fairs.
Job fairs submitted here will typically be promoted through the website itself or through Google. For example, if you search up "career fairs near me", Google will automatically pull up a list of job fairs.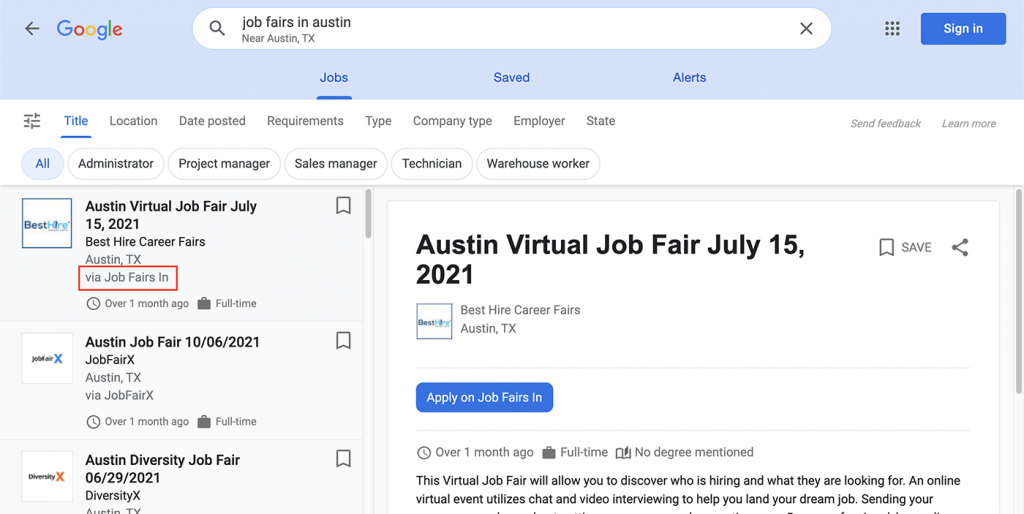 Job fairs on google are typically separated by geographic region, so this resource is primarily for promoting events where your potential candidates all live in one city or state.
You can submit your virtual job fair here for free, or you can pay $15 extra to have your job fair featured.
JobFairing

Created in 2015, JobFairing is also a directory for US-based physical and virtual job fairs.
Unlike JobFairsIn.com, JobFairing does not list their job fairs on Google. However, JobFairing has many more options than JobFairsIn.com for candidates to filter their candidates by.
To name a few, candidates can filter fairs by attributes such as city, industry, type, etc.