Background
Interior Health is a major public healthcare provider offering services to the southern interior region of British Columbia, Canada. Their services range from hospital care, home and community care, diagnostics services, and more.
Since the onset of the pandemic, Interior Health found itself in greater demand as healthcare services were constrained worldwide. Consequently, Interior Health needed to fill several unique roles and positions with very specific skill sets.
Limitations from the Pandemic
Since the pandemic restricted in-person avenues of recruitment, Interior Health needed to offer a virtual means of connecting their recruiters to the proper talent.
It was also important that Interior Health facilitated the proper connections given how unique their positions were. For instance, certain positions required specific certificates and work authorizations.
To accomplish this, Interior Health ended up using the Eventus Virtual Fair platform to host virtual career fairs where prospective professionals could connect with the right recruiters.
Interior Health Virtual Career Fair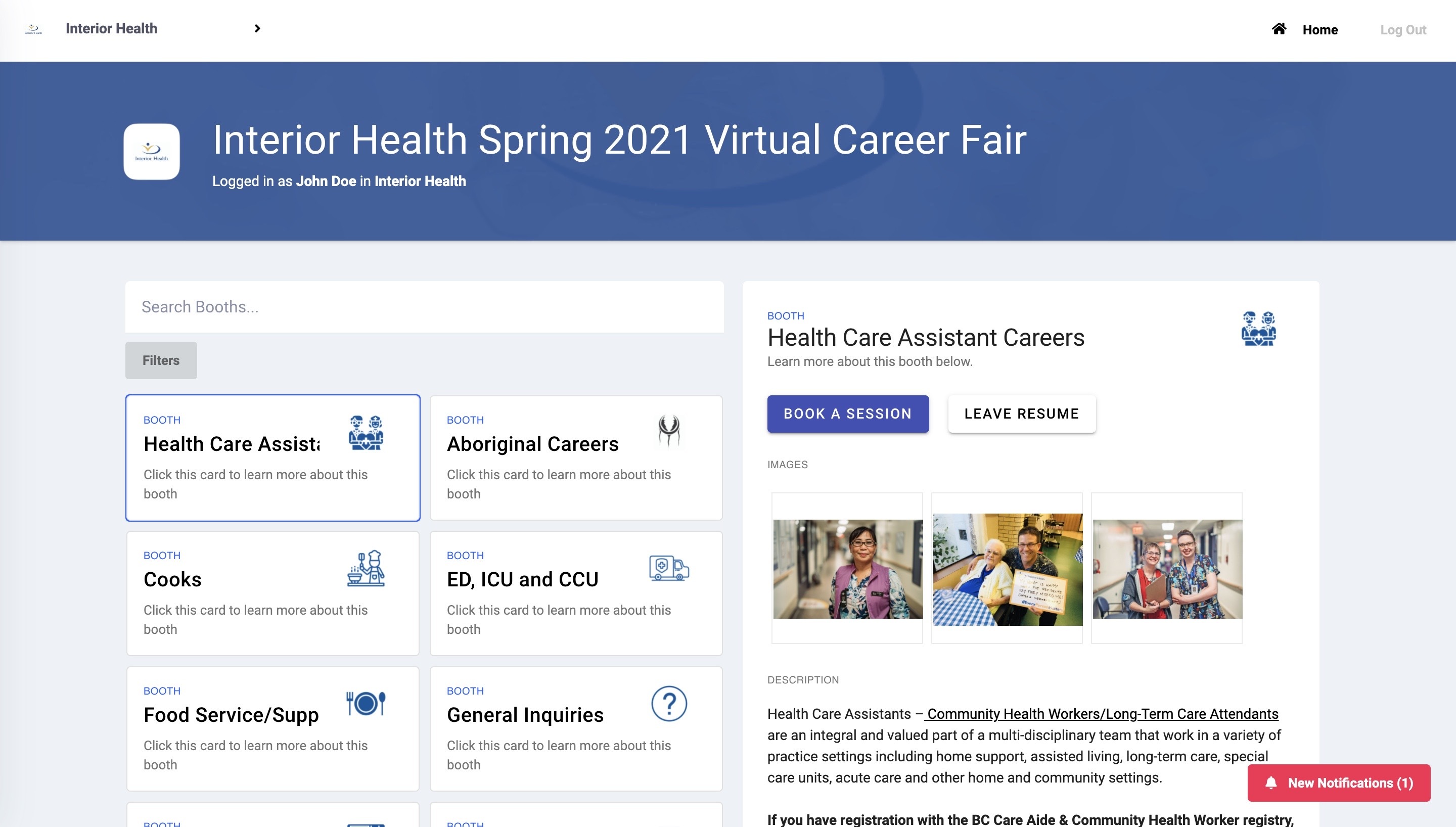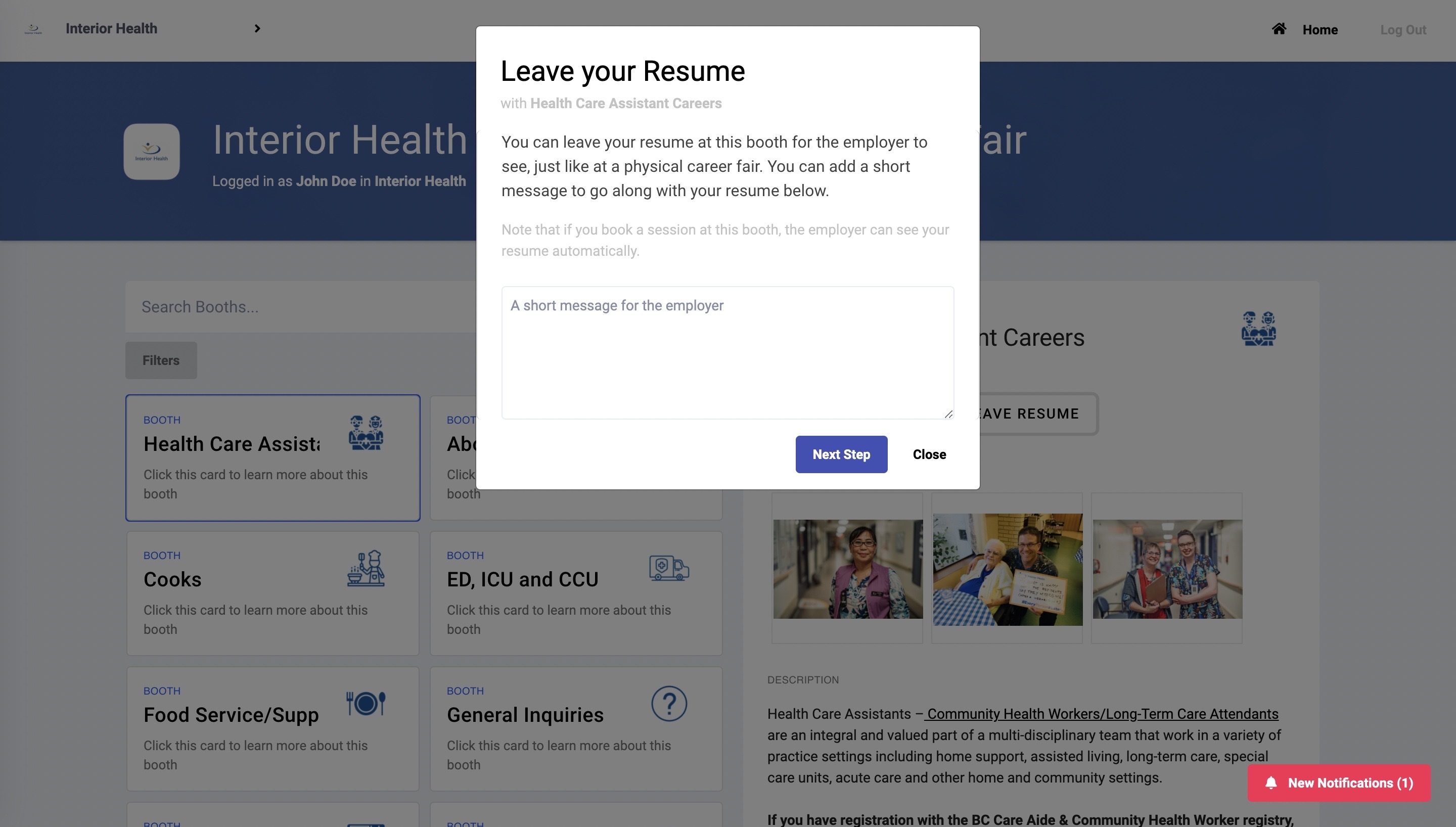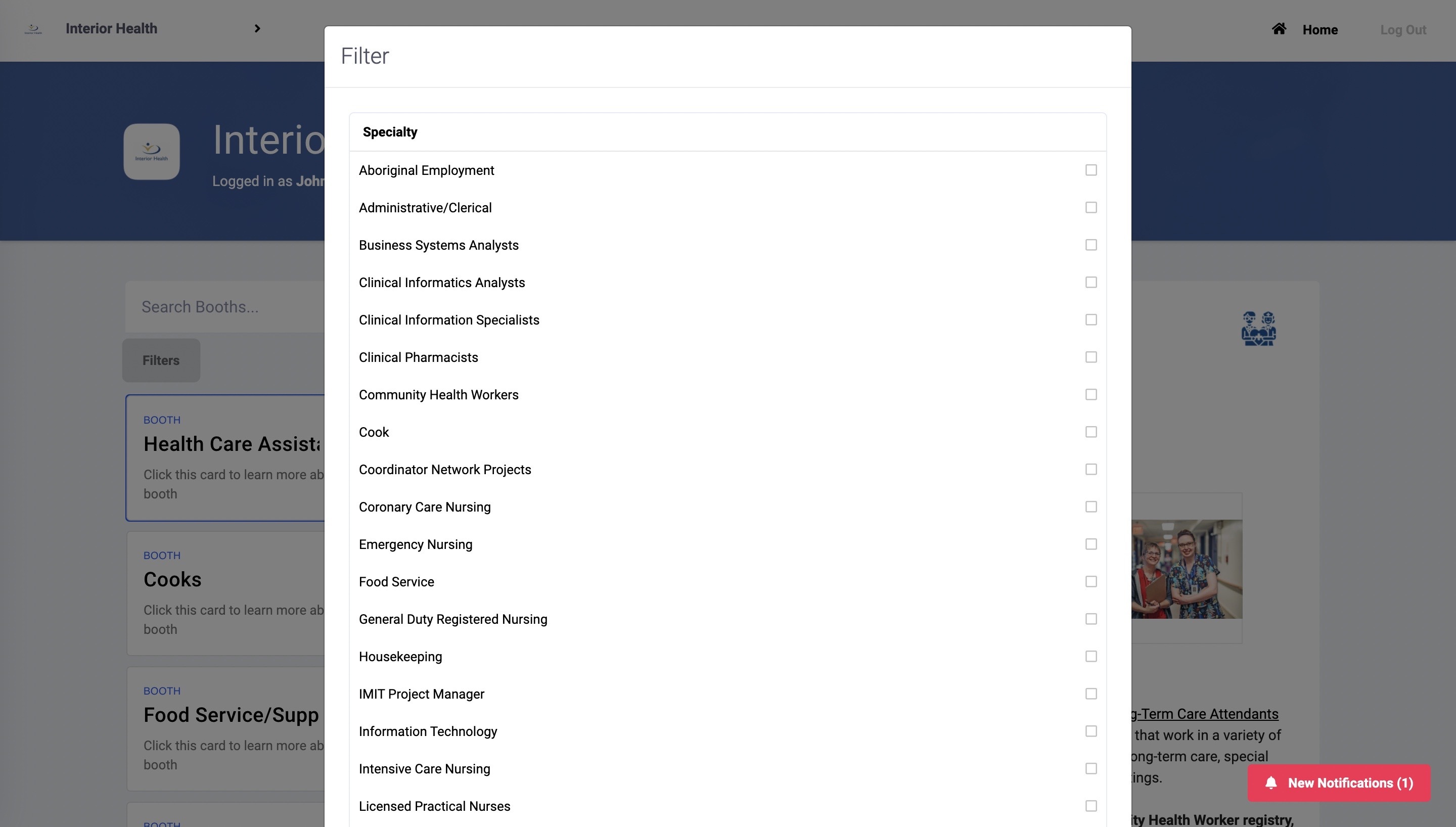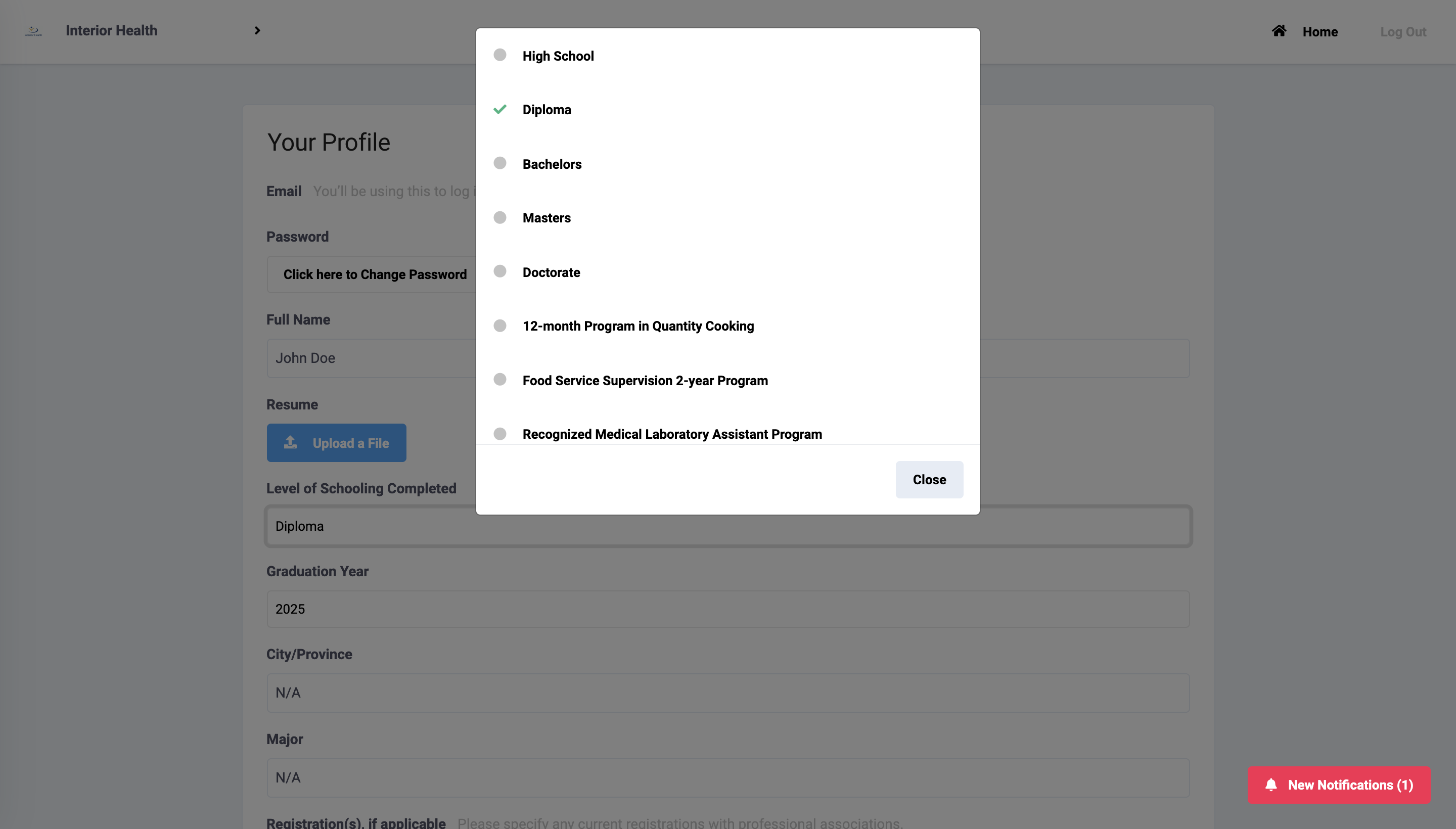 The interior health virtual career fair utilized several core features of the Eventus Virtual Fair platform to facilitate virtual connections:
Digital Booths
Each recruiter hosted a digital booth where she could share pertinent information and visuals on Interior Health's opportunities.
Pre-Scheduled Video Chats
Attendees could pre-schedule 1-1 or group video chats at the various digital booths to connect face to face with Interior Health's recruiters.
Custom Attendee Profile
To join the event, attendees created custom event profiles that featured important work attributes such as graduation year, school level, etc. In turn, Interior Health had greater visibility into their attendee demographic.
Pre-Filters
Because Interior Health's recruiters were looking for very specific prerequisites, the recruiters utilized pre-filters where they could pre-specify the type of attendee that could view their digital booth based on attributes like certificate levels and work availability. This ensured that recruiters only spoke to candidates that were pre-qualified for their roles.
Resume Drop-Off
Prospects who simply wanted to get their foot in the door without committing to a video chat could simply drop off their resume with an added note for recruiters.
Modern Videochat Rooms
The Eventus platform is powered with video rooms complete with wait rooms, instant messaging, screenshare capabilities, etc. to facilitate video chats.