Affordable, Beautiful Orientation Apps
Straightforward, functional orientation apps from $4.00/user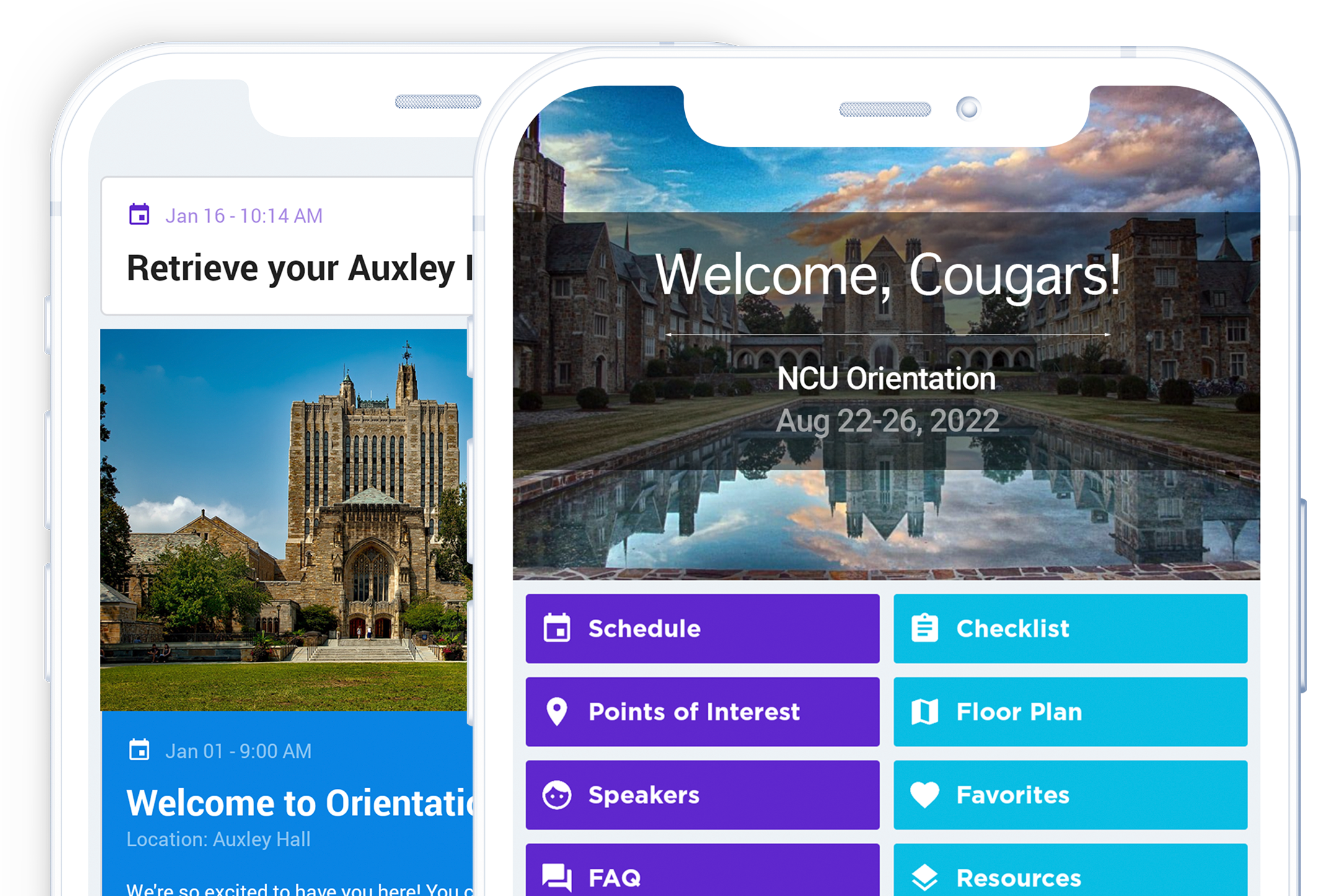 Student success starts with a meaningful orientation experience.
Captivate students with a curated orientation app that feels personal and lays the foundation for student retention.
Start your Free Trial
Easily create your first event today. Free trial events can be accessed by up to 10 attendees.
Join these leading universities using Eventus.io products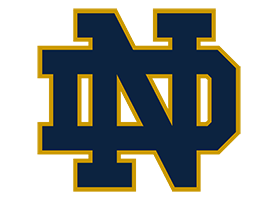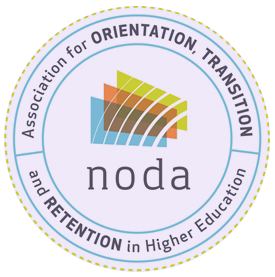 Proud Sponsors of the NODA 2021 App
Centralize All Your Orientation Tools In One App
Interactive Schedule
Personalized, filtered schedules to help students quickly find the programming they need.
Interactive Navigation
Feature a list of attractions and campus facilities for students and families to navigate your event.
Orientation Checklists
Make easy to-do lists for your students to follow. Map out tasks as required or optional as you need.
Real Time Updates
Using our simple app editor, update your app in real time whenever programming changes.
Analytics
Monitor your app's usage, see what students are using the most and iteratively improve your programming.
Push Notifications
Send timely announcements for important events and deadlines, that you can be sure your students will read.
FAQs
Feature a simple FAQ to provide quick answers to any questions you expect students to have.
Community Feed
A central social feed for students to connect with each other and become involved in their campus communities.
Chat Messaging
Foster communication by enabling students to connect with like-minded peers and orientation leaders.
Product Showcase
Interactive Schedule
Students can use the interactive schedule to search and filter for events pertinent to them. Furthermore, students can favorite items on the schedule to build a personalized schedule.
Pricing
Value
Free for the first 10 users
then pay only on a per-user basis
Access to Fully Featured App Editor
Ability to Send out Push Notifications
Host an Event inside our Central Eventus.io App
Ability to Customize App Color Scheme
Track Engagement, Access to Analytics Panel
Custom
A flat rate for events with over 1,000 attendees
everything included in value tier and more
Dedicated Account Management
Bulk Purchasing Agreements
Host Multiple Events inside our Branded App
Unlimited Downloads + Unlimited Admin Users
Increased Control Over Theme, Colors, and Logos
How does it Work?
Contact Us to Create your Account

The first step in our process is to have your account created. You can do that really quickly at the below demo request form.

Continue

Select your Event

Once you've created your account, you can easily select the type of event you're having from the templates located in your new Eventus.io environment.

Build out your App

Once you've created your event, you can immediately dive into the app editor. Start from scratch or with a template.

Publish your App!

That's all! You can automatically publish your app to the central Eventus.io app or we can help you publish your very own branded app.
You're in Good Company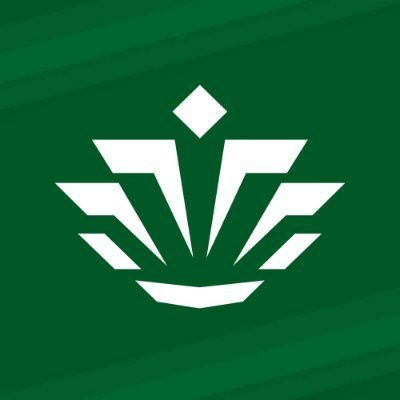 Linda T
Director
UNC Charlotte
"We have been using Eventus.io for about 2-3 years. I can honestly say it was a GREAT experience and very reliable. In fact, I have recommended Eventus.io to about 5 other folks who inquired about it. While there may be a lot of other software packages out there, my organization will be sticking with Eventus."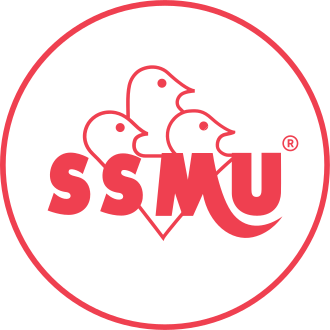 Maheen A
Vice President
SSMU McGill
"Eventus.io was easy to use and the customer service was excellent! We faced no issues with running our event. I especially appreciated that the Eventus.io platform had the capacity/bandwidth to accommodate the large number of people we were expecting with no issues."
Christine C
Organizational Development
McMaster University
"The development staff and account executive were extremely timely in getting back to us. They provided us clear instructions of what needed to be done to set up the app and make it available to our guests. I would definitely recommend this app be used for some of our future events."
See More Eventus.io Reviews on Capterra
Make your Next
Orientation Event a Success
Eventus.io specializes in event solutions catered for the higher-ed industry. Join hundreds of institutions using Eventus.io products to power their events today.
If you would like to implement or have any questions, please inquire below.